Covid 19 Medical Information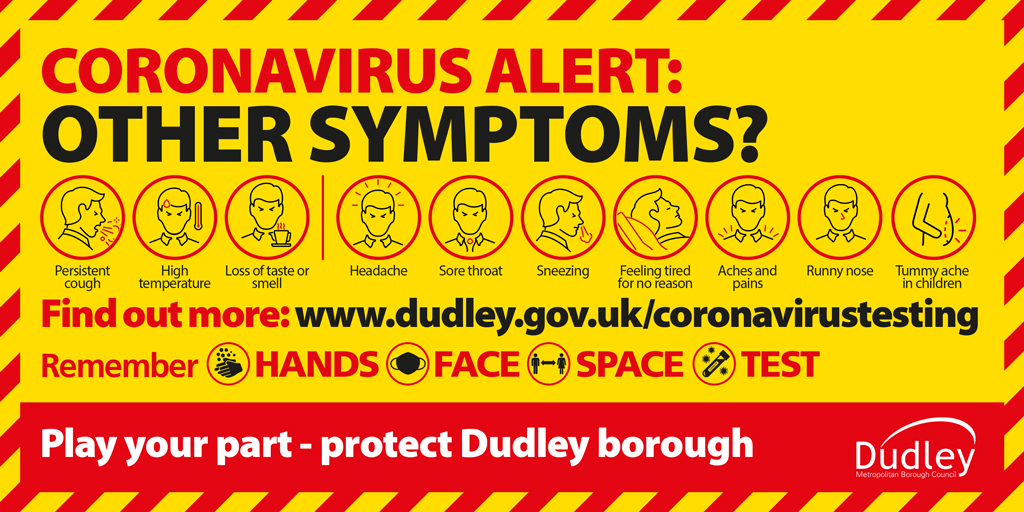 Guidance for Covid testing in Dudley
See the latest figures on Dudley data dashboard www.dudleyhealthandwellbeing.org.uk/localoutbreakcontrolplan
For advice and information on coronavirus visit including testing locally www.dudley.gov.uk/coronavirus
You should isolate if you have been in close contact with anyone who has tested positive for Covid.
Close Contact definitions:
Direct close contacts:

Face to face contact with a case for any length of time, within 1m, including being coughed on, a face to face conversation, unprotected physical contact (skin to skin). This includes exposure within 1 metre for 1 minute or longer.
Proximity contacts:

Extended close contact (within 2m for more than 15 minutes) with a case
People who spend significant time in the same household as a person who has tested positive for COVID-19
A person who has travelled in a small vehicle with someone who has tested positive for COVID-19 or in a large vehicle or plane near someone who has tested positive for COVID-19
Stay at home: guidance for households with possible or confirmed coronavirus (COVID-19) infection
Guidance for contacts of people with confirmed coronavirus (COVID-19) infection who do not live with the person
Covid letter from Public Health England 23.9.2020
Covid attendance FAQ for parents
Hands Face Space Government Guidance
Website for ordering a covid test ONLY if you or your child has symptoms