Governors
Welcome from the Chair of Governors
Welcome to the Governors page where you can find out more about the Governors and the work that we do.
I first became involved with the school as a parent governor some 15 years ago and have been Chair of the Governing body for the last few years. I am very proud of the school both for its academic record and in terms of the ethos of caring and respect that is obvious when I visit the school.
As governors we have an important role as a 'Critical Friend' to the school, working in partnership with the school community to help provide the best possible education for our pupils. At Mount Pleasant School there are Parent Governors elected by parents; Staff Governors elected by the staff; members of the local community elected by the Governing Body; and Governors appointed by the local authority.
Governors also have an important role to fulfil in raising standards in education. Our main purpose is to provide a strategic and policy framework within which the school can run. It is the responsibility of the Head Teacher and staff to guide and advise Governors, implement the plans and deliver the curriculum. Our responsibilities include, forming policies for the curriculum, staffing, finance, monitoring standards, and special educational needs. Governors are involved in the selection of all the new teaching and support staff. We visit the school regularly and some of us have been assigned a particular curriculum area to focus on.
Our main work is completed in two sub committees dealing with finance and curriculum matters. The sub committees meet regularly and then report back to the whole Governing Body at its termly meetings.
If you have any views or comments that you would like to discuss with us then please contact the parent governors identified below or write to me.
Mr Stewart Jarvis, Chair of Governors
Governing Body
| | |
| --- | --- |
| Name | Title and Type of Governor |
| Mr Stewart Jarvis | Chair of Governors, Co-opted Governor |
| Mrs Angela Perry | Vice Chair of Governors, Child Protection, Co-opted Governor |
| Mrs Paula Higgs | Co-opted Governor |
| Mrs Heather Morris | Co-opted Governor |
| Mrs Jane Goode | Parent Governor, Looked After Children |
| Mrs Rebecca Hill | Parent Governor |
| Mrs Laura Wood | Parent Governor |
| Mrs Helen Robinson | Headteacher |
| Mrs Claire Grinsell | Staff Governor |
| Mrs Shirley Taylor | Staff Governor |

Governor Profiles
Mr Stewart Jarvis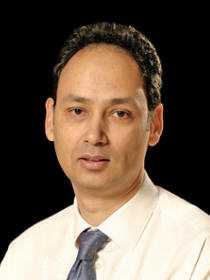 I have had a long standing connection with the school having started as a governor when my eldest daughter attended Mount Pleasant. She has long gone on to University but I remain committed to supporting Mount Pleasant as best as I am able. I am a senior designer in a civil engineering consultancy and so have experience of managing projects, financial planning and health and safety issues all of which are useful in the school context too. I am Chair of Governors and I also sit on the School Performance and Development Committee, the Finance and General Purposes Committee and the Pay committee.
Mrs Angie Perry
I became a parent governor in 2005 and although my two children have long since left Mount Pleasant, I still have a real passion and commitment to the school and have continued as a Co-Opted Governor. I previously worked as an auditor and investigator within various local authorities and am currently an HR Consultant providing support and guidance to a number of schools. I am Vice Chair of Governors and the lead Governor for Child Protection.
Mrs Jane Goode
I have been a parent governor since 2010 when both of my children were at the school. I sit on the safeguarding and curriculum development committees as well as having responsibility for looked after children within the school. I observe the school council meetings which give a great insight into the role the children play in deciding school activities such as football tournaments and organising fund raising events.
Mrs Paula Higgs
I have been a governor at Mount Pleasant for seventeen years sitting on the Finance and General Purposes Committee for all that time. I also sit on the Pay Committee. I am the School Business Manager of a secondary school within the Borough so I have plenty of experience with school finances, buildings, HR and health and safety. I have a nine year old boy in a Dudley school so I am able to see school life from a different perspective.
Mrs Rebecca Hill
I'm Becky Hill and I'm currently a Mom to two boys at the school. Mount Pleasant has offered me a lot of support over the years, and I became a Governor to hopefully give something back to the school and parents alike. I have had a varied career professionally, from bereavement to elections, and I'm currently with a Local Authority. As you can imagine this has given me quite a wide experience of life and people. I hold qualifications related to Health and Safety, counselling and business management. Out of work I enjoy walking with my family, reading, writing and baking. We have two cats, Luna and Pyewacket who rule the roost!
Mrs Heather Morris
I am a retired teacher. During my career I spent much of my time working with pupils with special educational needs. This included some years spent as teacher in charge of a dyslexia unit. I am able to draw on this experience in my role as designated governor for SEND (pupils with special educational needs and disability). I sit on both the School Performance and Development and the Safeguarding committees. I am the governor representative for training and development.
Mrs Laura Wood
I am a primary school teacher and have two children at Mount Pleasant Primary, one in Key Stage 1 and one in Key Stage 2. I volunteer as a Reading Buddy in Year 6 and also work with vulnerable children in the West Midlands.