Nursery Letter to Parents 19.01.2021
EMBEDDED_PDF_{/docs/Newsletters/2020-21/Autumn_2020_newsletter_Nursery__1_.pdf}
Newsletters
Nursery Admissions
We are now registering children for Nursery for 2019/2020.
Please contact the main office for details
2018/19
Animal Antics!
Angie's Animal Antics visited in February and the children were able to hold and stroke many different animals such as a Skinny Pig and a Hedgehog.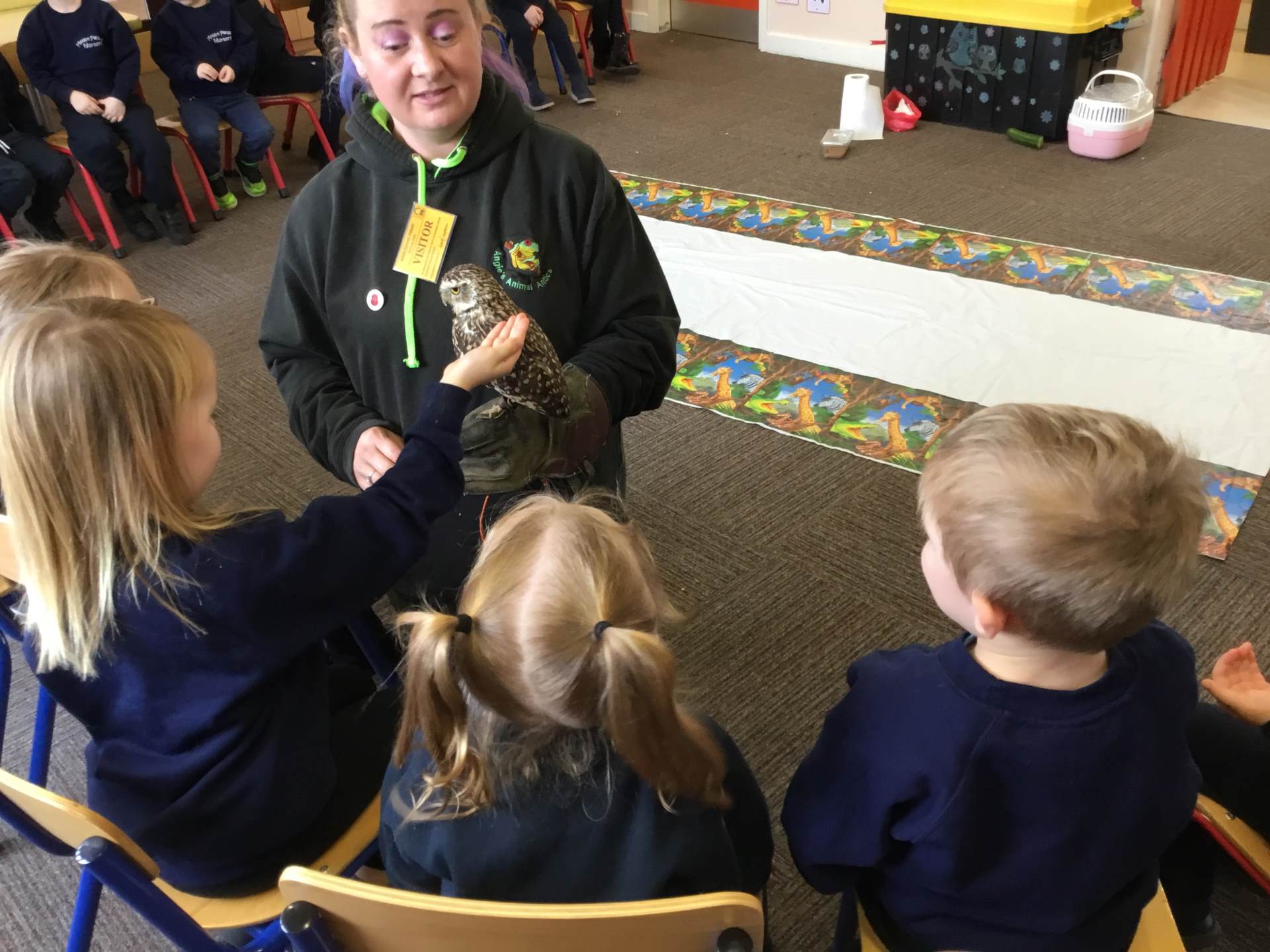 Staying Safe
The Road Safety lady visited nursery and taught us how to cross the road safely.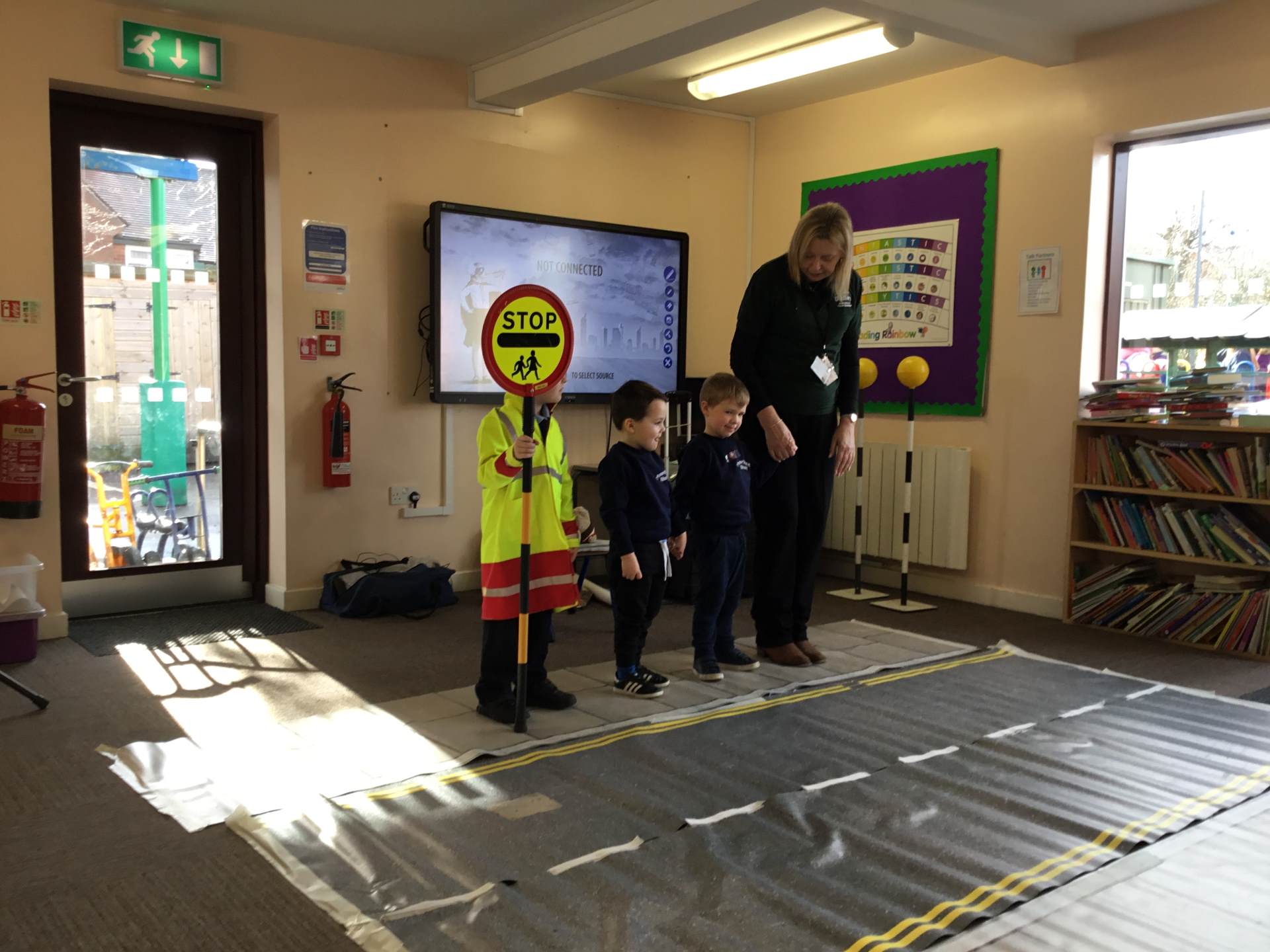 Story Time
We listened to the story of Little Red Riding Hood ( which is one of our favourites) and we acted it out. We also worked hard cutting, sticking and sequencing the story and designed and decorated cakes to take to Granny's house!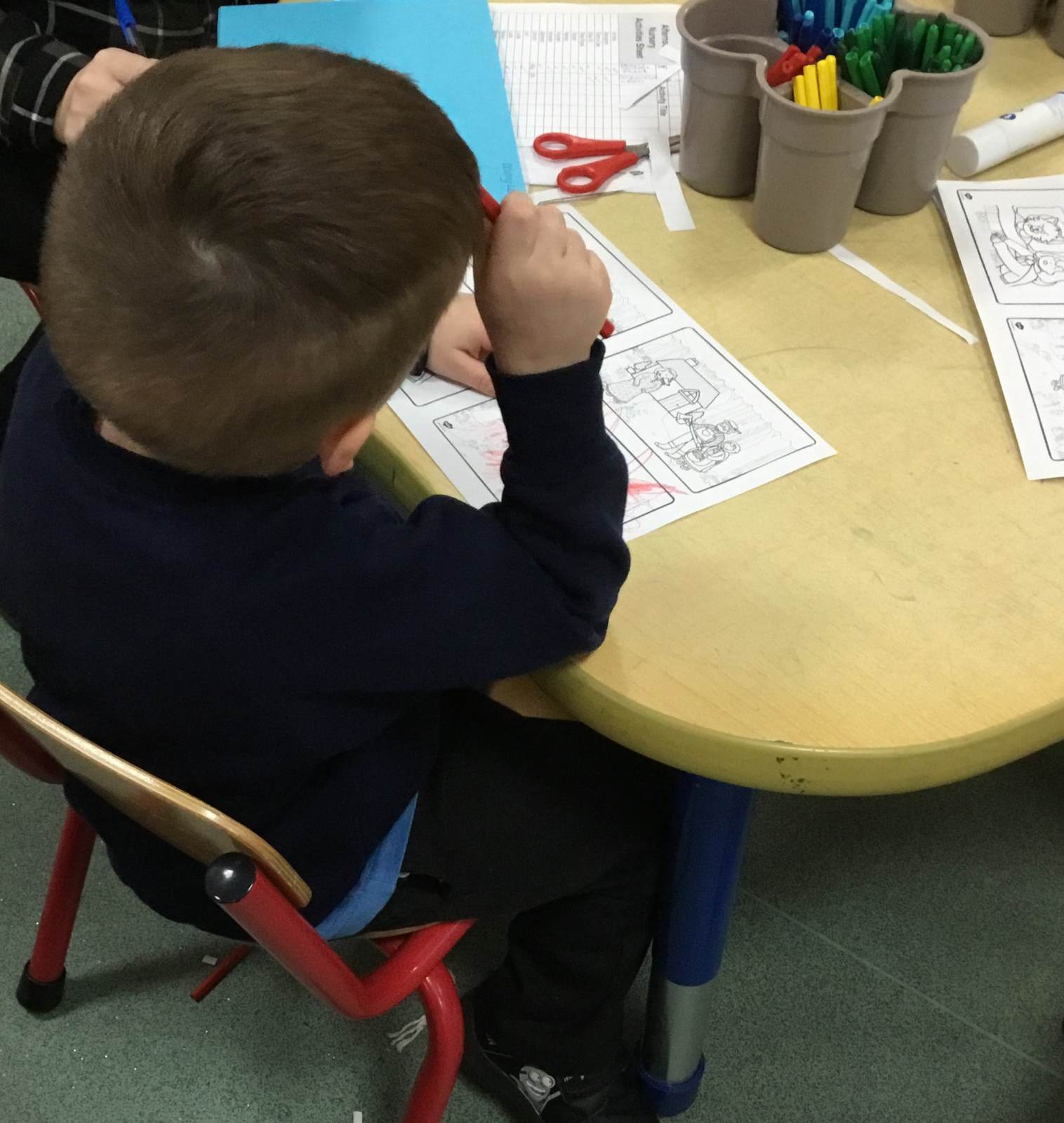 Celebrations
We celebrated Chinese New Year- The Year of the Pig. We made cards, fans, lanterns and tasted chinese food.
Physical Fridays
Each Friday we all take part in many activities that develop our fine and gross motor skills such as threading, riding bikes, climbing, write dance and dough gym.