Outstanding Achievement Award
We were absolutely delighted to welcome back former Year 6 pupil, Poppy with her dad to present her with a certificate for six years 100% attendance at school.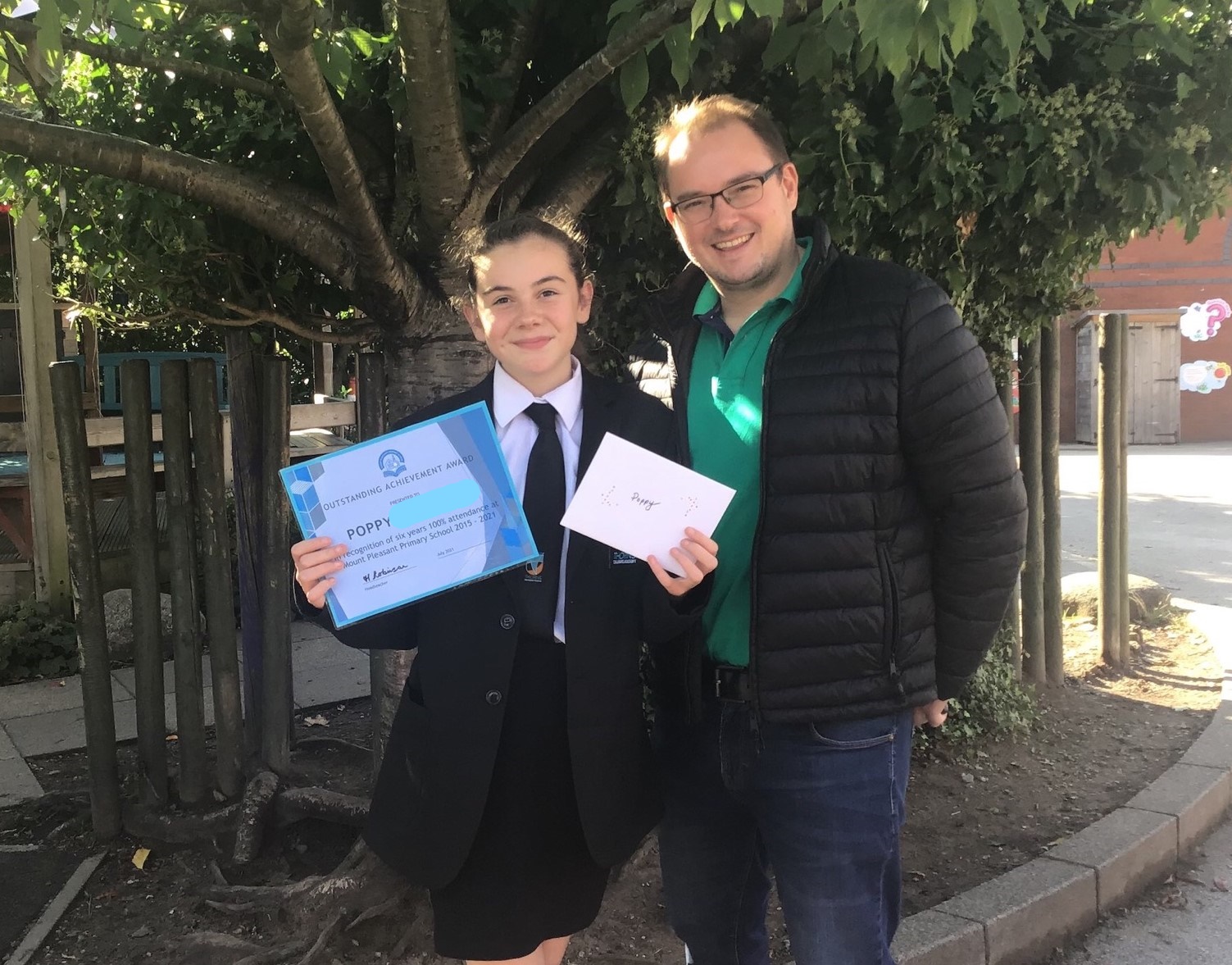 This is a phenomenal achievement especially over the last two years. During the eight years that Poppy has attended Mount Pleasant, her overall attendance was 99.5%.
Poppy was presented with her certificate and a small gift by her Year 6 teachers, Mr Cadman and Mrs Phillips.
We thoroughly enjoyed looking at the photos of Poppy when she first started at Mount Pleasant and seeing how grown up she is now in her secondary school uniform.
Poppy has transferred successfully into at her new school and we know she will do brilliantly in whatever she chooses to do.
All the staff at Mount Pleasant wish Poppy every success in the future.